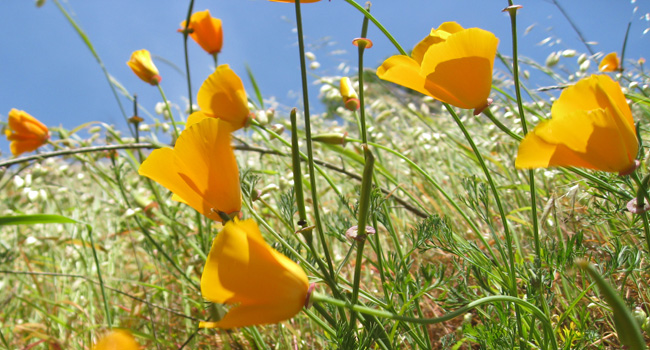 Mission
Beyond Efficiency empowers people to create enduring human-centered buildings.
Philosophy
Super-efficient buildings are critical to ensuring we hand off a planet ready to embrace future generations. When focusing on efficiency, it's important not to get blinded by isolated components and neglect the ultimate goal of optimizing the entire system—from the building to the site, community and beyond. After all, elements of a building are only as efficient as the larger systems they comprise.
Yet a truly successful building—one that's loved and stands the test of time—transcends efficiency. It is healthy, comfortable and filled with natural light; it feels good and improves people's well-being. It has thoughtfully designed spaces that are smart and functional. It considers and connects to the community.
Efficiency is vital, but without these intangible and "beyond the lot line" human elements a building will not endure (so much for efficiency!). Buildings are for people, and they must be loved to endure. This is the premise of our philosophy and approach.
- Katy Hollbacher, Founder and Principal of Beyond Efficiency
Team
Katy Hollbacher, P.E., Principal + Founder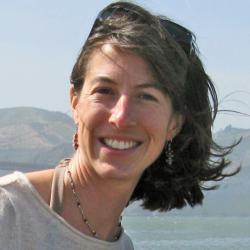 Katy is a licensed civil engineer and founded Beyond Efficiency in 2009 to provide technical consulting services for high-performance building projects, something that was sorely lacking in the marketplace. She has almost twenty years experience in the A/E/C and green building industries and is passionate about educating clients and team members on building science and best practices.
Prior to founding Beyond Efficiency, Katy spent five years managing Build It Green's suite of technical information programs, including the Ask an Expert green building hotline and Best Builders technical assistance program. She was also an engineer at Wiss, Janney, Elstner Associates, a national consulting firm specializing in the forensic investigation and repair of modern and historic structures. At home in the field as well as the office, Katy has pounded nails, hung drywall, and pulled wires on various construction projects.
She has presented for a broad range of clients including AIA, PG&E, ACI, West Coast Green, Structural Engineers Association of Northern California (SEAONC), and NARI as well as various public agencies, USGBC and Passive House chapters. Katy was a founding board member of the non-profit Passive House California and holds a Master of Science in Civil/Structural Engineering from the University of Michigan.

View Katy Hollbacher's resume
Follow Katy on Twitter @a2green
Theo, Zen Master (2001-2014)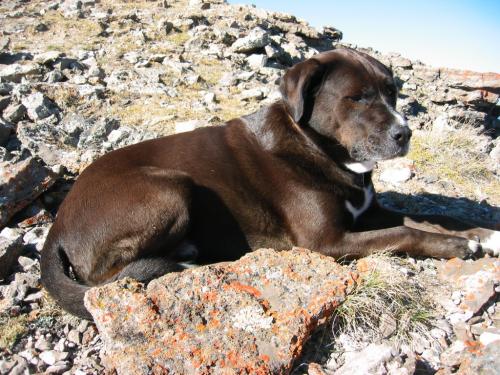 In Memoriam
Theo was with Beyond Efficiency since before its beginning. After spending a year in the Animal Shelter of the Wood River Valley in Hailey, Idaho, Katy brought him home to Wyoming in 2003, where he spent many months hanging out at a jobsite--the perfect place for a dog learning to be house trained. There, and later at Build It Green, and then at Beyond Efficiency, Theo's primary responsibility was office morale booster.
Theo believed that sun feels good and reminded us of the importance of bringing the outside in. And of getting outside to breathe fresh air, explore interesting scents, and run free through the woods and waves. In a nutshell, to enjoy every moment. Humans could learn a lot from wise old dogs.
Theo had a pure and gentle soul and made me a better person. I will miss you dearly, my sweet Theo.
Partners
Beyond Efficiency partners with commissioning agents, HERS Raters,and other specialists to provide convenient one-stop service for your green building project. Professionals we regularly work with include:
Jennifer Love, Sustainability Engineer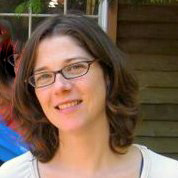 Jennifer holds a Master of Science in Environmental Engineering from Clemson University and has technical expertise in many facets of green building, from stormwater management and rainwater harvesting to indoor air quality and materials. She is especially interested in water conservation and quality and was involved in Water-Energy Nexus research at a prior job. Jennifer is a Certified GreenPoint Rater and Certified Energy Analyst and has completed an array of professional Passive House training courses.
Prior to coming on board with Beyond Efficiency, Jen worked on educational programs for the Pacific Energy Center for four years. She also worked at Build It Green, where she counseled building professionals through the Best Builders program, answered hundreds of Ask an Expert hotline questions, and contributed to the development of the now far-reaching GreenPoint Rated program over her four-year tenure.

View Jennifer Love's resume
Mrigesh Roy, Energy Engineer
Mrigesh holds a Master of Science in Built Environment degree from Arizona State University and a Bachelor of Architecture degree from University of Mumbai. With a focus on architectural engineering, efficient and sustainable systems, cost- and maintenance-conscious designs, Mrigesh thrives on identifying opportunities for increased resource efficiency and sustainability through informed, holistic building systems design.
Prior to joining Beyond Efficiency, Mrigesh led several significant projects while at Green Angle, including the first LEED Platinum certified building in Mumbai Suburbs. He interned at Integral Group and has over 8 years of experience as an energy analyst and team leader on numerous green building projects, retrofits and renovations, as well as with sustainability and energy programs. Mrigesh also guest lectured at University of Mumbai, educating the new generation about sustainability, climate change and human centered designs.
Justin Tatosian, P.E., Mechanical Engineer
Justin holds a Bachelor of Science in Mechanical Engineering from the University of Wyoming and provides construction-ready engineering services through his company JTec based in Jackson, Wyoming. He has been both designing and installing HVAC systems for more than fifteen years. With a broad range of experience from single-family to large commercial and municipal projects, Justin isn't afraid to think outside the box and apply both creativity and common sense to solve the engineering challenges presented by low-energy, high-performance projects.
Prior to JTec, Justin worked at CN Engineers and Synergy Heating Systems in Jackson as well as Stantec in Seattle and Horizon Engineering in Portland. Beyond Efficiency has collaborated with JTec on numerous projects throughout the western U.S. and they work together as an integrated, cohesive team.
Dan Johnson, AIA, Sustainability Architect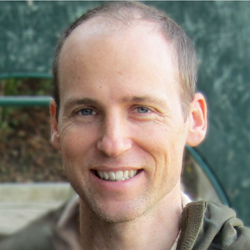 Dan is a licensed architect and holds a Master of Architecture degree from the University of Washington, which included a Valle Fellowship to study building technology at the IVL Swedish Environmental Institute in Stockholm. Dan also earned degrees in conservation biology and anthropology from UW and is an alumnus of the International Honors Program for comparative foreign study. Dan is a leader that inspires camaraderie and team integration to meet project objectives. Recognized as an expert on sustainable buildings and early-design energy modeling, Dan enjoys creative problem solving and using his broad skillset to bridge gaps between architects, engineers, owners, and contractors.

Prior to joining Beyond Efficiency, Dan led projects through all phases of design in the K-12 Schools studio at Ratcliff Architects, and worked as a designer and project manager at Arkin Tilt Architects. With Dan's leadership, the firm undertook one of the first Passive House, net-zero-energy homes in the Bay Area, which used many reclaimed materials and received several design awards and green certifications. Dan also brings his experience from the Integrated Design Lab in Seattle, where he consulted on daylighting for commercial and educational buildings.
Jose Rivero, Sustainability Engineer
Jose holds degrees in Architectural Engineering and Engineering Management from the University of Colorado and Fort Lewis College. He is also a certified Passive House consultant and registered Engineer-in-Training (EIT).
After following around contractors as a child, Jose was swinging a hammer from a young age and developed a lifelong love of building. He has worked in most facets of design and construction for the past 20 years, from mechanical and electrical engineering design to construction management. His most recent achievement is the design and construction of two net-zero energy (NZE) homes in Berkeley, California.
Betsy Aaron, Operations Manager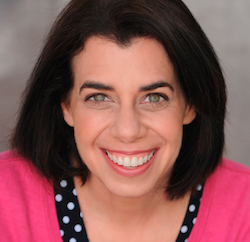 Betsy holds a Master of Fine Arts in creative writing from Mills College and has a wide range of work experiences that make her our in-house "Jill of all trades." As our operations manager, she ensures our office and workflow run smoothly and that we are in a place to offer the best service possible.
Betsy is a shared resource with Berkeley-based Todd Jersey Architecture. Prior to joining Beyond Efficiency, she ran the speakers program for the Northern California Peace Corps Association, which gained national recognition for its success. She has also held roles of project manager in the Care Experience department and executive consultant to the Vice President of Communications for the Northern California region at Kaiser Permanente. Her earlier professional experience focused on editorial work at companies such as Applied Materials and Apple.
When Betsy is not working at Beyond Efficiency she's writing, acting, or helping others tell their stories.