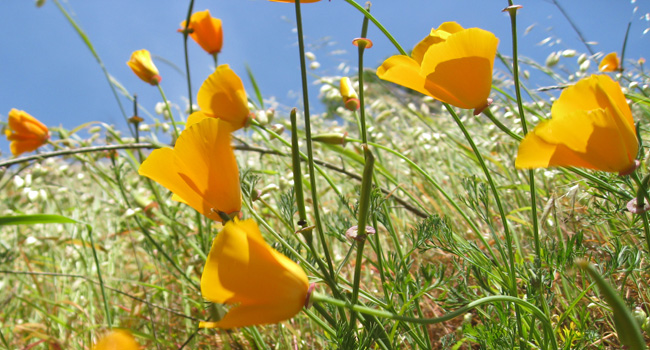 Mission
Beyond Efficiency empowers people to create enduring human-centered buildings. Our vision is a world where everyone lives, learns, works and plays in a built environment that nurtures human potential and secures ecological health.
Strategy
Beyond Efficiency is a nexus for ideas, innovation, knowledge and partnerships in the sustainable building industry. The foundation of our work in building consulting, research and education provides us hands-on experience and unique insights to allow us to understand the real hurdles faced by stakeholders in creating great projects. This foundational work informs and strengthens our work in program development, policy support, knowledge and technology transfer, allowing us to scale solutions and accelerate impact.
Our BIG BOLD goal is to demonstrate use of creativity and technology to solve a significant industry challenge. Stay tuned!
Philosophy
Super-efficient buildings are critical to ensuring we hand off a planet ready to embrace and sustain future generations. When focusing on efficiency, it's important not to get blinded by isolated components and neglect the ultimate goal of optimizing the entire system—from the building to the site, community and beyond. After all, elements of a building are only as efficient as the larger systems they comprise.
Yet a truly successful building—one that's loved and stands the test of time—transcends efficiency. It is healthy, comfortable and filled with natural light; it feels good, improves people's well-being and allows them to thrive. It has thoughtfully designed spaces that are smart and functional. It considers and connects to nature and the community.
Efficiency is vital, but without these intangible and "beyond the lot line" human elements a building will not endure (so much for efficiency!). Buildings are for people, and they must be loved to endure. This is the premise of our philosophy and approach.
- Katy Hollbacher, Founder and Principal of Beyond Efficiency
Team
Katy Hollbacher, P.E., Principal + Founder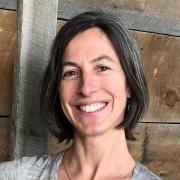 Katy is a licensed civil engineer and founded Beyond Efficiency in 2009 to provide technical consulting services for high-performance building projects, something that was sorely lacking in the marketplace. She has twenty years experience in the A/E/C and green building industries and is passionate about educating clients and team members on building science and best practices.
Prior to founding Beyond Efficiency, Katy spent five years managing Build It Green's suite of technical information programs, including the Ask an Expert green building hotline and Best Builders technical assistance program. She was also an engineer at Wiss, Janney, Elstner Associates, a national consulting firm specializing in the forensic investigation and repair of modern and historic structures. At home in the field as well as the office, Katy has pounded nails, hung drywall, and pulled wires on various construction projects.
She has presented for a broad range of clients including AIA, PG&E, ACI, West Coast Green, Structural Engineers Association of Northern California (SEAONC), and NARI as well as various public agencies, USGBC and Passive House chapters. Katy was a founding board member of the non-profit Passive House California and holds a Master of Science in Civil/Structural Engineering from the University of Michigan.
Laken Rush Allen, Sustainability Consultant + Project Manager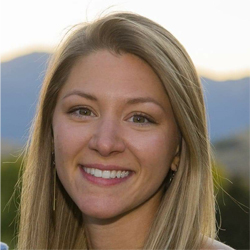 Laken holds a Bachelor of Arts in Public Relations from the University of North Carolina at Chapel Hill, and brings a diverse background in event planning, customer relations, project management and interior design to the Beyond Efficiency team.
She enjoys streamlining processes and supporting the staff in creating enduring, human-centered buildings. In her role, she oversees day to day operations and administration to allow the technical staff to focus on the big picture. She coordinates recurring and special events and facilitates marketing efforts. She also manages the hiring process, on boarding and continued staff education.
Prior to Beyond Efficiency, Laken worked in interior design where she realized her affinity for problem solving and detail oriented project management could also serve her passion for sustainability. She is thankful for the opportunity to work with teammates equally as excited to create a better planet.
Annette Hartsfield, Accounts + Operations Manager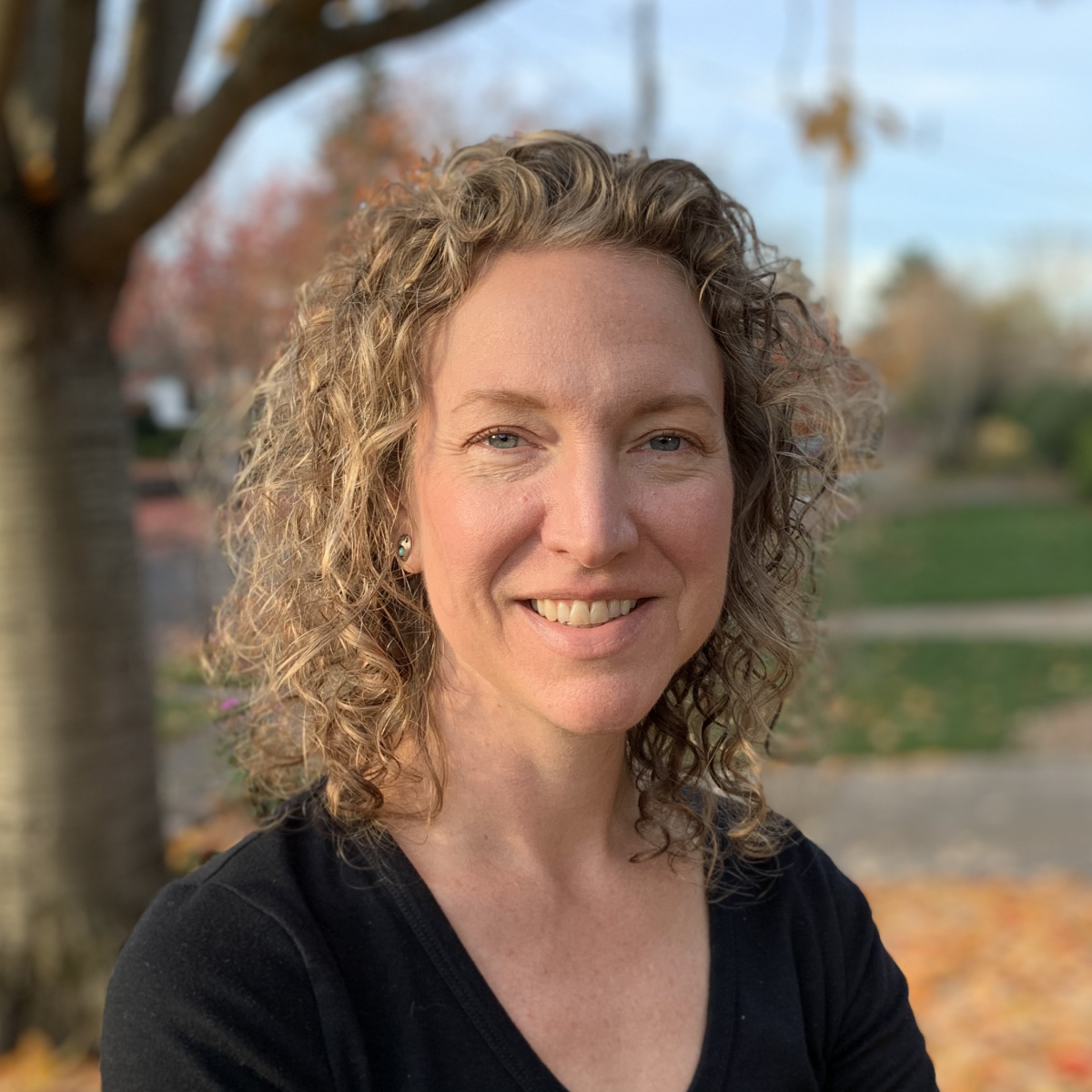 Annette holds a Master of Anthropology from San Francisco State University and has worked in office management and development most of her professional life. She spent seven years at Build It Green in various roles, starting as the office administrator and ending as senior project manager in the marketing and communications department, writing and editing much of the organization's newsletter and web copy.
Annette left the green building industry in 2013 to be a full-time parent and household manager. In 2018 she joined Beyond Efficiency to bring her capacity for order and meticulous detail to the finance and operations team by managing insurance, contracts, monthly invoicing and other accounting tasks.
Theo, Zen Master (2001-2014)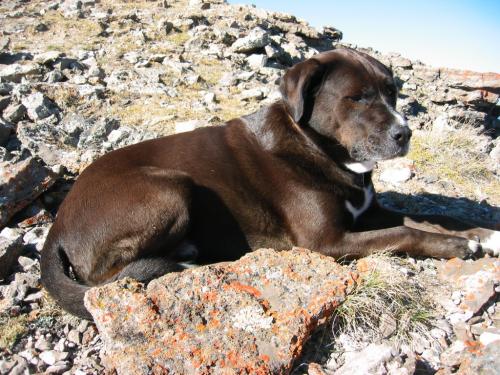 In Memoriam
Theo was with Beyond Efficiency since before its beginning. After spending a year in the Animal Shelter of the Wood River Valley in Hailey, Idaho, Katy brought him home to Wyoming in 2003, where he spent many months hanging out at a jobsite--the perfect place for a dog learning to be house trained. There, and later at Build It Green, and then at Beyond Efficiency, Theo's primary responsibility was office morale booster.
Theo believed that sun feels good and reminded us of the importance of bringing the outside in. And of getting outside to breathe fresh air, explore interesting scents, and run free through the woods and waves. In a nutshell, to enjoy every moment. Humans could learn a lot from wise old dogs.
Theo had a pure and gentle soul and made me a better person. I will miss you dearly, my sweet Theo.
Jennifer Love, Multifamily Director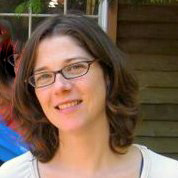 Jennifer holds a Master of Science in Environmental Engineering from Clemson University and has technical expertise in many facets of green building, from stormwater management and rainwater harvesting to indoor air quality and materials. She is especially interested in water conservation and quality and was involved in Water-Energy Nexus research at a prior job. Jennifer is a Certified GreenPoint Rater and Certified Energy Analyst and has completed an array of professional Passive House training courses.
Prior to coming on board with Beyond Efficiency, Jen worked on educational programs for the Pacific Energy Center for four years. She also worked at Build It Green, where she counseled building professionals through the Best Builders program, answered hundreds of Ask an Expert hotline questions, and contributed to the development of the now far-reaching GreenPoint Rated program over her four-year tenure.
Nathan Iltis, Single Family Program Manager + Energy Engineer
Nathan earned his Master of Science in Civil & Environmental Engineering at Stanford University. His focus program was Atmosphere & Energy, and his coursework detailed solutions to the climate crisis. He assisted in teaching Energy Efficient Buildings and Renewables & Efficiency. Nathan seeks to understand how best to reduce emissions in buildings across the country, whether by employing new efficiency techniques, deploying data science and new technologies, or supporting new codes and standards that minimize emissions. He currently assists in energy modelling for buildings of all sizes and ensures clients' buildings achieve strict green building standards.
Prior to Beyond Efficiency, Nathan managed energy data in California schools, and was also a structural engineer in Colorado and Alaska. Having grown up at an outdoor leadership camp in northern Wisconsin, he learned the value of treating the planet and people well early on. His love of a quality lifestyle motivates him to master the best techniques for creating highly habitable buildings for others, and he is very thankful to be surrounded by teammates that support this mission wholeheartedly!
Nate Russell, Senior Energy Engineer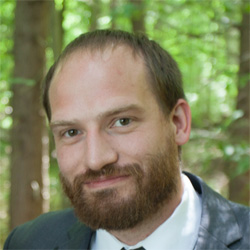 Nate holds a Master of Science degree in Mechanical Engineering and a Bachelor of Science degree in Aeronautical Engineering, both from Rensselaer Polytechnic Institute. Throughout his life he has been involved in many construction projects from simple remodels to full-gut rehabs and new construction. Two highlights include designing and executing a full rehab of a 1910 home that included a deep energy retrofit that yielded about 70% energy savings and designing and building a modest size, high-performance home that achieved a HERS score of 39. He looks to draw upon that firsthand construction experience and technical background to facilitate the adoption of high-performance buildings and practices.
Prior to joining Beyond Efficiency, Nate was a project manager at the New York State Energy Research and Development Authority (NYSERDA) in the Buildings R&D group focusing on HVAC technologies with a heavy emphasis on solid biomass combustion systems.
Kaitlin Burton, Associate Product Manager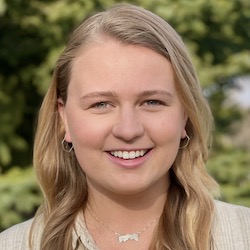 Kaitlin holds a Masters Certificate in Geospatial Intelligence Analytics from Penn State University, and a Bachelor of Science in Geography from Plymouth State University. Prior to joining Beyond Efficiency, Kaitlin worked as an Account Manager for a property management company in Jackson, WY, and before that spent 5 years in the strategic venture investment space, working as a Program Manager for tech development programs.
Kaitlin delivers value to customers through thoughtful, user-driven product development, extracting actionable system requirements from direct user feedback, and establishing key requirements that address those user needs. Her background in managing complex technology development programs and fostering end user collaboration will help her launch and grow Beyond Efficiency's new community platform, BuildingGenius.
Dan Johnson, AIA, Sustainability Architect Leader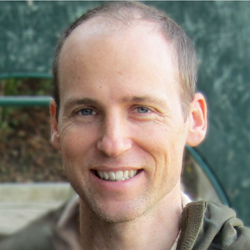 Dan is a licensed architect and holds a Master of Architecture degree from the University of Washington, which included a Valle Fellowship to study building technology at the IVL Swedish Environmental Institute in Stockholm. Dan also earned degrees in Conservation Biology and Anthropology from UW and is an alumnus of the International Honors Program for comparative foreign study. Dan is a leader that inspires camaraderie and team integration to meet project objectives. Recognized as an expert on sustainable buildings and early-design energy modeling, Dan enjoys creative problem solving and using his broad skillset to bridge gaps between architects, engineers, owners, and contractors.

Prior to joining Beyond Efficiency, Dan led projects through all phases of design in the K-12 Schools studio at Ratcliff Architects, and worked as a designer and project manager at Arkin Tilt Architects. With Dan's leadership, the firm undertook one of the first Passive House, net-zero-energy homes in the Bay Area, which used many reclaimed materials and received several design awards and green certifications. Dan also brings his experience from the Integrated Design Lab in Seattle, where he consulted on daylighting for commercial and educational buildings.
Max Moran, Sustainability + Energy Engineer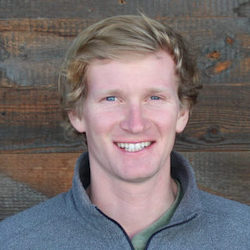 Max holds a Bachelors of Science in Civil Engineering from the University of Vermont. Prior to joining Beyond Efficiency, Max worked as a structural engineer at engineering consulting firms in Jackson, Wyoming. Working on both commercial and residential projects, Max has experience in all phases of construction. From providing pre-construction value engineering to preparing 100% structural construction documents, Max brings a wide range of design and construction expertise to the BE team.
Max's passion for healthy and active lifestyles drives his interest in green building and sustainable design. Max strives to provide building design insights that provide the highest level of sustainable practices while fostering community engagement and social growth.
Ken Davis, Senior Operations Strategist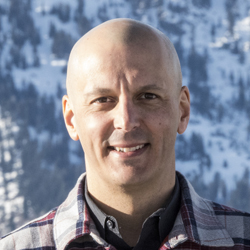 Ken holds a Bachelor of Science in Computer Technology from Northeastern University. After graduating, he spent a few years as a computer programmer before transitioning to the Consumer Electronics industry. For over twenty years Ken was involved with diverse aspects of the industry, from installation and support to sales and business development to operations and project management. He owned his own business and worked for several nationally recognized companies.
From his early days of software programming to his recent work with architects designing whole-home automation systems, Ken believes technology is best when it provides tangible value to help solve complex problems. He thrives on developing robust solutions that are elegant in design and simple to use.
At Beyond Efficiency, Ken aims to make workflows and processes organized, streamlined, and efficient. His role includes creating alignment between departments, ensuring individual efforts further a collective vision, and nurturing a performance and knowledge-based culture. Ken values nature, loves the outdoors, and is grateful to work alongside talented teammates who care about the environment and are dedicated to sustainability.